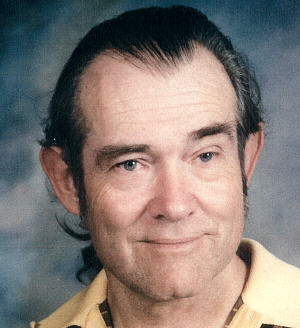 The Sierra Nevada is Dave Smart's life love. He says of it: "I am a citizen of it, and, notwithstanding the single acre of it that I own, when I wake up in the morning, if I felt like I could not get to any part of it one way or another, I would not feel like getting out of bed."
This passion for the mountains, that John Muir called the "Range of Light', shows in his music. Tuneful, modal rather than in major or minor keys, usually only mildly dissonant, it is both powerful and hauntingly gentle. Much of it is in 3/4 (waltz) time. "It may be neo-romantic, with my concern with development of themes; or even neo-classical, with my tendency to organize into movements: but it is NOT minimalist. There is nothing minimalist about the Sierra Nevada."
Dave says he first composed when a child. "While taking piano lessons, I came up with a tune about the Lark: the Southern Pacific passenger train ran at night. The train tracks ran right behind our house." While in high school concert band, he arranged some orchestra music composed by Dimitri Tiomkin originally for the movie Duel in the Sun.
Composing has been an off and on thing throughout his life. "Riffs often come to me when I am away from home, traveling or on hikes in the woods", Dave says. The tune for Hodgdon's Waltz first came to him while camping in Hodgdon's Meadow, hence its name. "I take the coming of a riff as a job for a composer" Dave says, "Composing your own music is a fun thing to do, and I suspect that many more can do it than do".
Works presently in progress include a cantata for orchestra, chorus and soloists featuring the words of John Muir and others, in narrative and lyrics. It will touch on the spirit of the mountains themselves, as well as the struggles among people of different values who have lived or worked in the mountains. Dave also composes and arranges for videos and special events.
©2006 Dave Smart. All Rights Reserved.